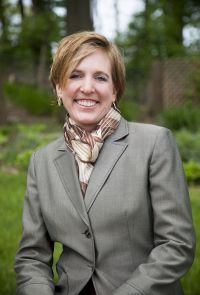 I believe in the healing power of touch and I offer professional massage essential for your health and well-being!
I am a nationally certified, state-licensed massage therapist who offers a variety of modalities including Swedish/Relaxation, Deep Tissue, and Sports Massage, among others. I also utilize myofascial techniques.
Additionally, I offer a variety of services at multiple locations:
Table and/or chair massage at my Willow Grove, PA studio
Table and/or chair massage at your location (out-call; set-up fee required)
Corporate chair massage
Ladies Night In events: chair massage and/or facials provided to a group at your location (minimum booking required)
Client Testimonials:
"As to the benefits I have enjoyed since I have started, my sleep has definitely improved. I had been waking after 4 or 5 hours not being able to lay in bed but recently I have been able to sleep for 6 or 7 hours and sometimes 8 on the weekends. As I have gotten older I have gotten tighter and less flexible but with your massage my muscles feel looser and it has eased soreness I get from working out." -Mr. G.
"Ah, the benefits of massage...I can't tell you how important I think it is to get a regular massage in order to take care of my aging body! I am a physical therapist and I work with the pediatric population. This requires flexibility and strength and because I plan to work into my seventies it is vitally important for me to take care of myself. Exercise, eating healthy foods, and regular massage are all part of my goal to stay strong and flexible. I feel grateful to be able to utilize the expertise that Marie Higgins offers at Cardinal Touch Massage. By seeing her regularly she has gotten to know my strengths and weaknesses and can taylor my massages accordingly. In addition, she has been available for some wonderful family massage nights for my two daughters and I in the comfort of my own home!! I hope my daughters are getting the message to take care of themselves by offering them this gift. I certainly look forward to those massages that help me take care of myself." - Ms. S
"

Massage therapy

allows me to exercise. This never was the case before but it is a fact now. Whatever is causing the aches in my legs and hips is being treated by massage therapy and only because of that can I continue to exercise. I was ready to quit exercising because of the hugely negative impact that it was having on me. So now I consider massage therapy and exercising as one in the same. That's my health care package right there." - JB
For more information, please see the additional pages, or contact me directly. I look forward to hearing from you! And don't forget to ask me about current specials!
Best Regards,
Marie Higgins, NCTM, Lic. #MSG000877